Well, it's Wednesday. More commonly known as Hump Day. Also known as the day of the week where everyone's hopes start to rise because it means they're halfway through and ever closer to Friday. It's nice, right? I don't have a set schedule anymore, so it's all irrelevant, but I still get excited by Friday's arrival. Like the remnants of a previous life where I was an actual person with responsibilities… That escalated quickly. Moving on!
As the title says, my pick for Wyoming is
Jonathan Lethem's Amnesia Moon! The books I've read so far for this challenge all rely heavily on setting, where it happens is directly related to what happens. This novel isn't like that, at all. Place is something entirely vague, as is everything else, in this story. Reality has become entangled with dreams to the point where some dreams can become reality, warping the world according to each dreamer's desires and fears.
Amnesia Moon mostly takes place between a Wyoming desert and a few cities in California. The other places you visit with the characters feel like vague, isolated worlds that try to entrap you within their particular delusion. According to all the characters, "something" happened in the world that changed everything, but no one remembers how long ago it was or what exactly happened. The main character, who goes by Chaos, Moon, Everett depending on where he is, has no recollection of life before "The Break" or any idea of who he is. Regardless of the places he visits,  it's Wyoming and California that feel the most real to him. Wyoming is where he has the most memories of himself, even if it's an alternate self, and California is where he feels everything began for him, his past.
So far, I'm about half way through the book. I can't decide whether I like it or not, but I think that might be because I'm just as frustrated as the characters trying to figure out what happened! Which is good, in a way. The concept of the novel itself is really interesting because we're always talking about dreams coming true. And they come true in Amnesia Moon, but in a way that limits and almost enslaves, not at all what comes to mind when thinking about the "magic of dreams".
I'd never read anything by Lethem before, but I think I might pick up other books by him down the road. His style is simple and often funny, but what I like the most is the way he visualizes things. His imagery can be really particular. There are times when I've had to stop reading to really imagine what he's written. Usually, that would be a negative for me because it means you lose your rythm, but in this case I don't really mind it. Here's an example:
"The rain had failed to disperse the fog; the house was still isolated, like a figurine in a milky fishbowl."
It's not a complex image, but it threw me nonetheless because I kept thinking of myself as a figurine in this opaque fishbowl and what that would feel and look like.
Amnesia Moon hasn't been what I thought it would be like, but I enjoy what it's delivered so far. I'm frustrated and partially confused, but it's exciting almost to feel that way. We'll see what the ending is like when I reach it!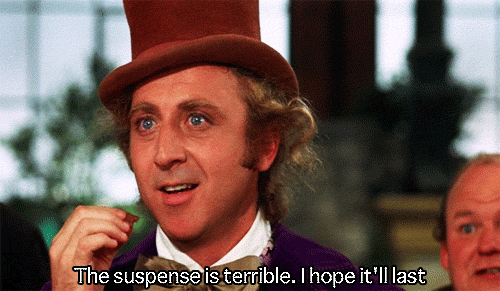 Do you enjoy books that make you feel frustrated or would you rather read something that makes you feel relaxed and happy? Let me know in the comments below! Stay tuned for my Final Thoughts on Amnesia Moon by Jonathan Lethem.
Keep it cool, readers. Until next time!