This segment titled Alphabet Soup: The alphabet according to someone with very little shame and a lot of time on her hands was inspired by blogger Mandy Wallace and the Writers of Kern A to Z challenge. Enjoy!
Hello everybody!
I'm still relaxing in Port Logan, listening to the waves and missing my best friend. (My name is Flagrant Codependece, at your service) The weather has been forgiving, even if the cold hasn't. All part of leaving the tropics as Winter approaches, I suppose.  Halloween is tomorrow and I'm fairly excited. My Halloween plans in Scotland fell through, but I still have hopes of things working out tomorrow. There is still talk of pumpkin carving and possibly a Star Wars marathon. We'll see! I predict high levels of intoxication, either way.
It's no secret that I drink a lot. I've often said here I have a very strong relationship with alcohol, which is true. A good beer shared with people you enjoy can turn your whole day around. But my love affair with beer and alcohol goes beyond just wanting to get intoxicated. There's a sweet spot when you're drinking, at least for me, where your body feels good and you feel relaxed and for a little bit the whole world seems better than it did a few minutes ago.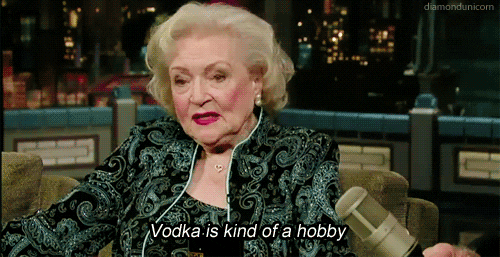 Being there means anything can happen, some of my best adventures and memories have started out in that happy place. Like the time we all decided to take an impromptu road trip, just because we could. Like that time we were drinking at the beach one night and decided to jump into the water in our underwear, mostly because it was right there. Like that time I ran into high school friends and the sweet spot turned into drunkenness, but we had a hilarious time getting there. 
I know I'm romanticizing alcohol and intoxication. I know alcohol has terrible long term effects on your body and that when people get intoxicated they have a tendency to do astronomically stupid things. However, that's true of so many things. This week I read somewhere that eating too much bacon and red meat can cause cancer. Too much sugar means Diabetes and blindness. Smoking means murdering your lungs. Too much of anything is bad for you, guys. We all do things that are bad for us, but make us happy. Drinking is that bad thing for me.
Honestly, there is nothing that makes me happier than getting a drink with friends. Having a beer with someone I'm getting to know. Sitting down for dinner with a glass of wine and having great conversation. Just like smoking, drinking can be a highly social experience. For me it's meant meeting new people, feeling new things, and finding myself in the position to do things that weren't possible hours before.
Plus, you know, it's delicious.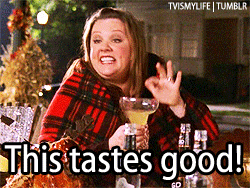 Go out and have a drink tonight. Or two. Meet someone new, get in touch with old friends. It'll (probably) be fine, I promise.
Until next time, readers!